Updated weekly to keep you current, Foundation Directory Online provides the most comprehensive and accurate information on U.S. grantmakers and their funding activities. Our Professional subscription provides nine comprehensive databases: Over 140,000 expanded profiles of foundations, corporate donors, and grantmaking public charities.
Over 3.8 million recent grants
More than half a million trustee, officer, and donor names — fully indexed
Over 1 million IRS 990s — fully keyword-searchable
54 search fields including keyword search
Professional allows you to:
Power Search nine Foundation Center databases and use guided search to refine your search instantly without leaving your results list.
Use Interactive Maps with roll-over giving summaries. See a foundation's grants by county, city, ZIP code, even congressional district; international grants by country.
Access Interactive Charts on giving. See a foundation's total grant dollars, number of recipients, and number of grants. Drill down for details by recipient type or primary subject.
Use the Search Companies database to search the corporate profiles of sponsoring companies — another path to grants and in-kind donations.
Use the Search 990s database with ability to keyword-search across our entire universe of IRS 990s.
Access the Map of Cross-Border Giving to see grants from U.S. grantmakers to non-U.S. recipients on interactive maps.
Access fact-filled funder portfolios. Entries are continually updated with abstracts from Philanthropy News Digest, the grantmaker's latest RFPs, job postings, social media content, publications, and key staff affiliations.

Foundation Grants to Individuals Online is an online database of nearly 10,000 foundation and public charity programs that fund students, artists, researchers, and other individual grantseekers. This database provides online access to accurate, up‐to‐date information on foundations that fund:
Educational support – scholarships, fellowships, loans, and internships
Students and graduates of specific schools
Arts and cultural support
Awards, prizes, and grants by nomination
International applicants
Employees/families of employees at specific companies
Research and professional support
General welfare and special needs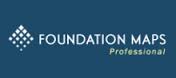 Foundation Maps has replaced the Philanthropy In/Sight mapping application.
Foundation Maps is Foundation Center's new data visualization platform that brings to life data about U.S. and global philanthropy through extensive mapping, charting, and analytic capabilities. Foundation Maps is a major step forward in Foundation Center's commitment to providing resources that lead to more transparent, effective, and collaborative philanthropy.
Foundation Maps was developed by a cross-functional team at the Foundation Center and based upon dozens of user experience interviews to create functionality that addresses the needs of funders, nonprofits, philanthropy networks, consultants, and researchers.
Foundation Maps visualizes grantmaker, grant recipient, and grants data through a variety of filters and views.
The Foundation Maps data set includes foundation funding from 2006 to present in support of all subject areas. When such information is available, grants are organized by population served and type of support. At launch, this included information on more than 3 million grants totaling more than $220 billion. The data set is updated weekly as new data becomes available.